PO BOX  220

Groveland, MA 01834

Tel: 978-521-2977

We are an organization of

"Retired Massachusetts State Troopers"  

Additional association information

Copyright RTA Association 2009-2020

 Site update Sept 12th, 2020

To contact the webmaster just click 

on the state seal below                                    

The RTA salutes all  Military and Police Officers for your service ! 

We are always watching closely​

for anything both financial or otherwise, that will impact our members in a negative way, 

and even a positive way. 

Windfall Elimination Provision changes might be coming for all of those affected by it.

It won't be easy, but we think it will happen !

We take pride in the

 fact that we research anything that has the potential to, or that will 

affect any "member" of

 RTA

RTA is proud to continue it's tradition of getting

 the most for it's members out of the Eye and Dental Plans. We are always looking for the best plan for you !

We issue RTA 

Window Decals and Wallet Membership Cards and newsletters to all 

of our members.

Now see why, the

MA Goal organization

 is important to you. 

Goal in MA

(Gun Owner Action League)   is an organization that is   

      worth looking into. 

They are watching out for

     you, just as we are !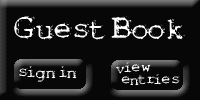 Have a question or comment, 

just let us know, via this web site.

We will get back to you !

  The database form below will help us evaluate proposed pension reform for all of retired troopers,and those who will retire.

Call your State Rep and State Senator and tell them 

enough is enough.

Hector, 

Co-Founder

Always watching

Why aren't you a member ?

In addition to watching out for you,

 RTA issues scholarships.

To date $20,100.00 + 

and it is growing reach year.

                                                      updated as of 12/26/19

YOUR RIGHT

 to bear arms is under 

constant attack as more restrictive gun laws are again being suggested. 

STAY ALERT 

STAY INFORMED

LEOSA Gun Qual 

is a benefit only for 

RTA members.

Contact Hector Grazio

with questions via this web site.

     LEOSA REQUAL IS 

COMPLETED

Scholarship winners names to the right

 are sons, daughters, grandsons, grandaughters, nieces and nephews of 

Retired Trooper Association members.  

Read the newsletter above for more info !

The bigger we are as 

and association, the

 better for all of us.

Safety in numbers !

"Hector J"

contact Hector via this website webmaster

Our window decal is

 issued to members 

of the RTA only, and shows current membership year

Stay alert and think about it !

     2015 Scholarships Winners

   Ashley Souther      Erin Magliozzi

 Brianna Souther       Robert Keough

 Keegan Catlin        Timothy Clark

 Katelyn Tully         James Flaherty 

Christopher J. Merkel 

Upgraded and

Enhanced Dental Plan 

So our HISTORY is that;

 In July of 2000, we succeeded in getting legislation passed that re-visited pensions of 557 Retired State Troopers who, had retired prior to July 1, 1992

As a result, a substantial increase to their

 pensions was achieved. As a result of this legislation, 

Retired Troopers Hector Grazio and Ronald Bellanti realized that there was a definite need for a organization

 that would pursue and preserve benefits for    

 Retired Troopers. In the past nobody had cared 

about the retiree. Hence, the

"Retired Troopers Association"

 of Massachusetts (RTA) was formed on 

January 1, 2001. The sole purpose of this 

organization is to retain and obtain benefits for retirees.  

The RTA has been looking for some time, at seeking something for those who retired after the merge.We have been reviewing all database lists, for accurate numbers of who was involved in the merge, and then playing with various formulas, information is being compiled. We need your help !

The RTA was assisting initially with a group effort, we attempted to provide our background knowledge and experience on what was previously achieved. Given all that has gone 

on, we are rethinking some things

Please see FORM BELOW

Our newsletter contains information important to

 all of us. 

    2016 Scholarship Winners

$300.00

Brent Lawson

$250.00

Cameron Magliozzi   Tim Clark

 Brianna Roderick    Kathryn Lawson

   Katy Magliozzi  Allyson Parabicoli

     Sara Sherburne  Steve Tickellis

  Casey Armanetti


Download the form 

to the right and return

 as directed. The information you provide will benefit all

2019

RTA $ 250

Kaleigh Redington

Henry Stone  Megan Foley

Clayton Andrews Tim Clark

Emma Stankiewicz

Members $300

Austin Ryan

2018

RTA $ 250

Jared Magliozzi

Patrick Doherty

Tim Clark  Julia Roderick

Oliva Ahlman

Clowey Jean Adams

Members $200

Megan Costa

Kimberly Granito

2017 

RTA Scholarships

 $500

Brendan Fallon

$250

Clayton Andrews Brent Lawson

Brianna Roderick

Chelsea Reis

Kathryn Lawson

Members Scholarships

$250

Cathlene Pellicelli

Tim Clark  Austin Brighenti

Casey Armanetti

 GIC changes not happening !

Co pay increases have been frozen for 2018

If you are interested in joining the RTA,

 please see the application located on the 

"contact us" page on this site.

Check out the State Police Museum

Hit on the link below

As we all know, recent publicized articles and newscast regarding a few, have painted the State Police in a bad light.

We remind all still on the job, keep marching, and always conduct yourself in the professional way, one that you have been trained to do, and still do each and every day of your career.

Keep looking forward,

 it will get better !

Running any organization requires money, and your dues supports the efforts of the RTA.

Amazing that in January 2017/18 pay raises were given to those in state public elected office. Interestingly, there is hope and regardless of the bad press, those involved in the MERGE, we feel should be compensated for that alone.

To join the RTA and help us help you. See our application on our "contact us" page.

 CHOIR PRACTICE

 October 9, 2020

It has been scheduled, however, because of COVID 19

restrictions, we are monitoring it. See you there ?

Read the newsletter for more info !

WEP Bill 

H.R. 4540 filed

In a nut shell if passed, those affected by WEP might realize a possible $150 per month increase in the social security check.

​ This bill is slowly continuing    on the a path to passage.....

STAY TUNED

 2020 Membership cards and 

Window Decals are in the mail

If you are a member, you should be getting emails from us. We are also reworking the email list, so please email us with your current email address. Sometimes people do fall through the cracks ! 

       Mail the form back to the RTA please !