PO BOX  220

Groveland, MA 01834

Tel: 978-521-2977

We are an organization of

"Retired Massachusetts State Troopers"  

Additional association information

Copyright RTA Association 2009-2023

To contact the webmaster just click 

on the state seal below                                    

We take pride in the

 fact that we research anything that has the potential to, or that will 

affect any "member" of

 RTA

RTA is also proud to continue it's tradition of getting

 the most for it's members out of the Eye and Dental Plans. We are always looking for the best plan for you !

We issue RTA 

Window Decals and Wallet Membership Cards and newsletters to all 

of our members.

RESTATED

MA Goal organization

 is important to you. 

(Gun Owner Action League)   is an organization that is   

      worth looking into. 

   Both the NRA and GOAL

  are watching out for you, 

         just as we are !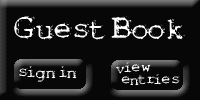 Have a question or comment, 

just let us know, via these email addresses above.

We will get back to you !

  The database form below will help us evaluate proposed pension reform for all of retired troopers, and those who will eventually retire.

Call your State Rep and State Senator and tell them 

enough is enough.

Hector, 

Co-Founder

Always watching

 Retired Trooper Association scholarships

issued to date total $23,350.00 

and it is growing each year.

                                                      updated as of 11/28/22

Again, YOUR RIGHT

 to bear arms is under 

 attack as more restrictive gun laws are again being suggested. 

STAY ALERT 

STAY INFORMED

LEOSA Gun Qual 

is a benefit only for 

RTA members.

Contact Hector Grazio

with questions via this web site.

We again held qualifications in

 LEOSA in May 

and in June of 2022  

See you in 2023

Scholarships were established and  this years winners and previous years names are listed below and to the right. Sons, daughters, grandsons, grandaughters, nieces 

 and nephews of 

Retired Trooper Association members.

2022  a total of $3,000 awarded !

Claire McGuiness

Chassity Gregoire

Owen Schromm

Jared Magliozzi

Christian Smith

Olivia Magliozzi

Lindsey Bowen

Payton Morse

Meghan Redington

Olivia Bean

Jennifer Marculitis

Caroline Andrews

Mary Quin

Rachel Barckholtz

2021

$250 RTA Scholarships

Lindsey Bowen

Madison McGrath

Brenton Babb

Keegan Stidder

Olivia Micalizzi

Sean McDonald

$ 200 Anonymous Contributor

Rachel Brackholtz

Kaleigh McDonald

Thomas Charpenter

The RTA thanks those who donated 

scholarships in each category above

The bigger we are as 

and association, the

 better for all of us.

Safety in numbers !

"Hector J"

contact Hector via 

this website 

Our window decal is

 issued to members 

of the RTA only, and shows current membership year

Stay alert and think about it !

Upgraded and

Enhanced Dental Plan 

So our HISTORY is that;

 In July of 2000, we succeeded in getting legislation passed that re-visited pensions of 557 Retired State Troopers who, had retired prior to July 1, 1992.

As a result of the bill, a substantial increase to their

 pensions was achieved. Retired Troopers Hector Grazio and Ronald Bellanti realized that there was a definite need for a organization that would pursue benefits and preserve benefits for Retired Troopers. In the past nobody had cared 

about the retiree(US). As a result the

 "Retired Troopers Association"

 of Massachusetts was formed on January 1, 2001. 

The sole purpose of this organization is to retain 

and obtain benefits for state police retirees.  


Download the form 

to the right and return

 as directed. The information you provide will benefit all

 GIC changes not happening !

Co pay increases have been frozen for 2018

If you are interested in joining the RTA,

 please see the application located on this 

page.  If you have a question, either email address works and someone from the RTA will respond as soon as possible.

OR

Check out the State Police Museum

Hit on the link below

They are doing a great job !

As we all know, recent publicized articles and newscast regarding a few, have painted the State Police in a bad light.

We remind all still on the job, keep marching, and always conduct yourself in the professional way, one that you have been trained to do, and still do each and every day of your career.

Keep looking forward,

 it will get better !

Running any organization requires time and money, and your dues in part goes to supporting the efforts of the RTA. Members get a membership card and window decal, monthly newsletter, a chance for a family member to get a scholarship and much more.

Ask us a question.

To join the RTA and help us help you. Download and complete the membership application shown here.

All members are reminded always to check your spam folder. We send emails to our members, based on the last email address we have for you.

 2022 Membership cards and 

Window Decals were mailed.

       Mail the form back to the RTA please !

 Our Newsletter contains information for you. Please Read.

Our Dental Plan is a great one.

We salute and honor all who died in service 

of this great country.

We are adding our brochure below for you to read. If you have any questions please contact us via the email address above.

When you open the pdf file,you can enlarge it to read

We try our best to keep our members up on changes.

We plan to place on this website some of the proposed changes as

 they happen.

Congratulations 

the 87th RTT 

88th RTT scheduled for February 2023

The RTA 

Scholarship committee 

met and reviewed 

 applicants.

Congrats to the all 

14 recipients